Ms. Penny Sebuweng Makuruetsa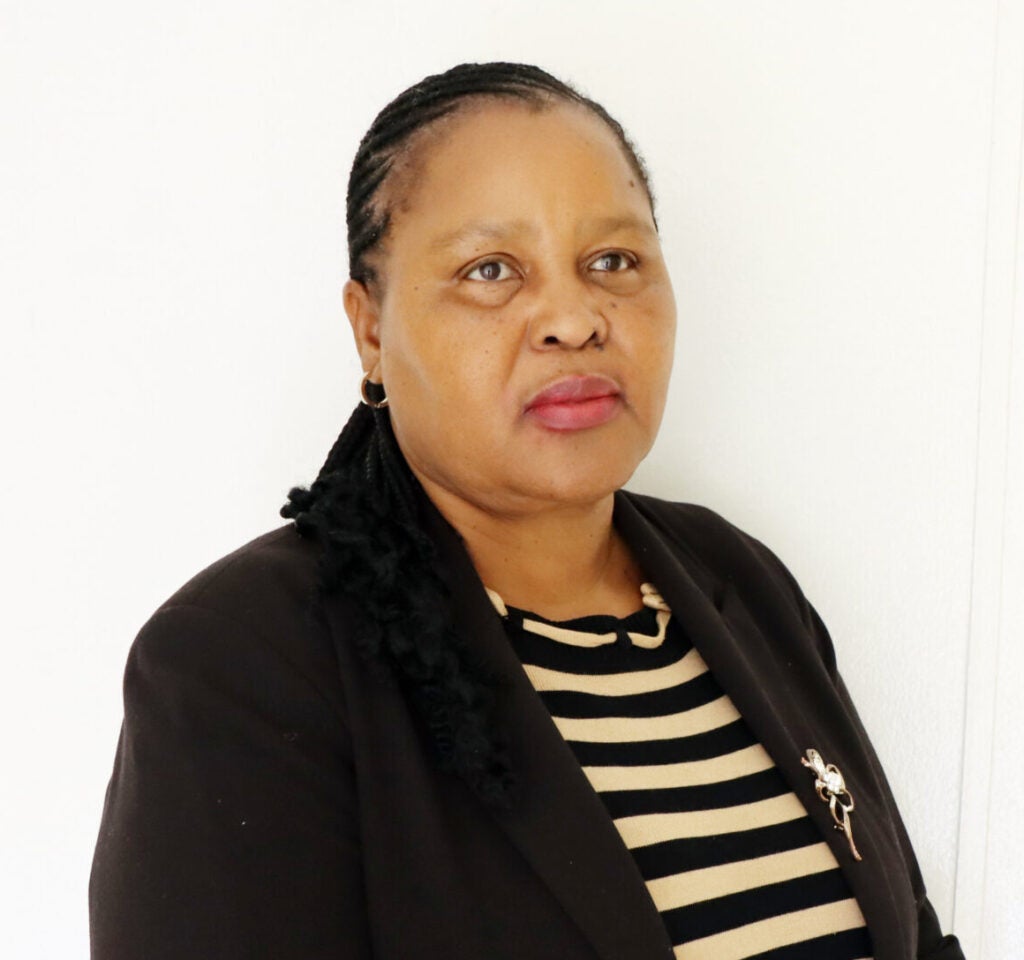 Ms. Penny Sebuweng Makuruetsa has extensive experience in nursing, public health, Monitoring and Evaluation, Surveillance, and policy and administration. She is the Senior Technical Advisor for Public Health Surveillance for Georgetown University, seconded to Botswana Public Health Institute.
Prior to joining Georgetown University, she was the head of the Monitoring, Evaluation, and Surveillance division in the Botswana Ministry of Health. She led several healthcare projects including case-based surveillance, and the establishment of the Botswana Health Data Collaborative, and has also authored research papers and abstracts. Ms Makuruetsa has had the opportunity to participate in international and local conferences. She is passionate about capacity building for civil society, and mentoring of staff personnel through in-service training and resource mobilization. Her other interests include caring for chronic and terminally ill (palliative care, HIV-AIDS patients, and caregivers);  qualitative research, program planning, and management.
Ms. Penny Makuruetsa received a master's degree in public health from the School of Public Health, University of the Western Cape in 2012. In addition, she holds a Post Graduate Diploma in Monitoring and evaluation from the Institute of Development Studies, a Bachelor of Nursing (Advanced Practice) from the University of Kwa-Zulu Natal in Durban, a Diploma in Community Health Nursing, a Diploma in Midwifery and a Diploma in General Nursing from National Health Institute.