Ms. Lindiwe Malaza, BA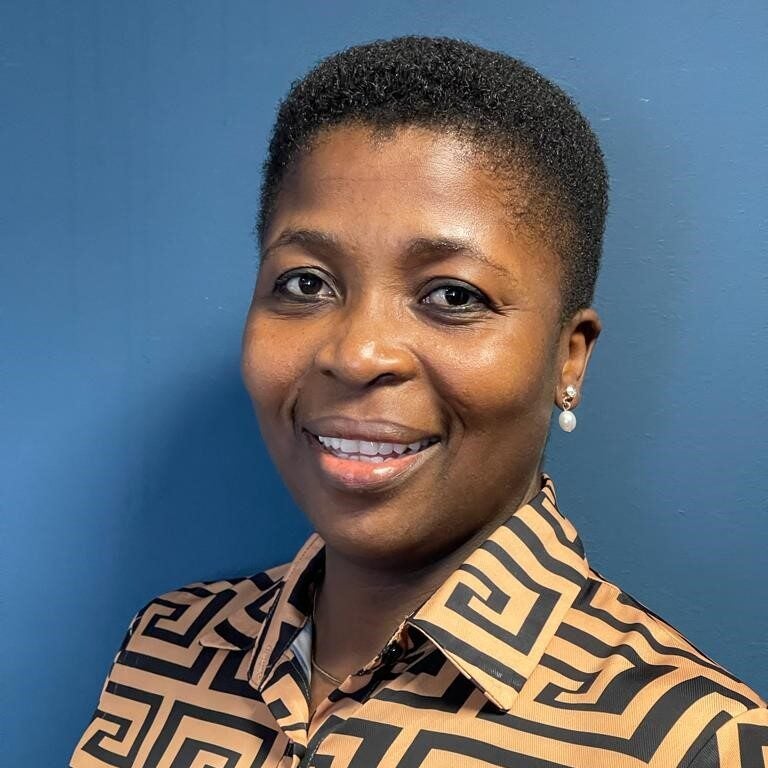 Ms. Lindiwe Malaza, is the Health Systems Strengthening & Sustainability Advisor at the Georgetown University Center for Global Health Practice and Impact, Eswatini, and is responsible for the technical support provided by CGHPI to the government of the Kingdom of Eswatini (GKoE) – Ministry of Health, working collaboratively with the Eswatini Country Resident Director in the Transition and Sustainability agenda for Eswatini's health system, by reviewing the progress of the transition process, scaling up of best practices from SEASEC project, developing remedial action for areas that are lagging behind and provision of ongoing technical advisory support to ensure the sustainability of epidemic control in Eswatini.
Previously, Lindiwe was the Family Planning & Condom Programme National Coordinator in the Ministry of Health Eswatini – Sexual Reproductive Health (SRH) Programme for about 10 years. She was the chairperson of the National Family Planning and Condom Programme Technical Working Group and a member of several technical working groups such as HIV Prevention. She was part of the Co-Team responsible for the Global Clinical Study – The Evidence for Contraceptive Options and HIV Outcomes (ECHO) Study, an open-label randomized clinical trial, with Eswatini being one of the 4 countries that participated in the clinical trial.
She has served as a steering committee member for the 10-country Programme within the SADCC region, under the 2gether 4 SRHR Programme SRH /HIV / TB and SGBV Integration Agenda led by The Joint UN urgencies, representing Eswatini – MoH, and a member of the Family Life Association of Swaziland (FLAS). Recently with the COVID-19 response, transitioned to being a Master Trainer and COVID-19 National co–member.
She is a registered nurse midwife with international nursing experience (worked in the United Kingdom). In Eswatini, she worked in the governmental and non – non-governmental fields in both nursing care, emergency nursing, and program management. She gained vast experience and knowledge in public health, through community engagement and communication activities, as well as leading national demand-creation activities in various community projects.
She is currently pursuing a Master's in Public Health, at Taxila American University, she obtained her Bachelor of Arts, Nursing Sciences – BA (CUR), majoring in Health Services Management, Health Services Education, and Community Health Services from the University of South Africa, a registered nurse – midwife from The University of Swaziland.