Ms. Linda Heriveaux,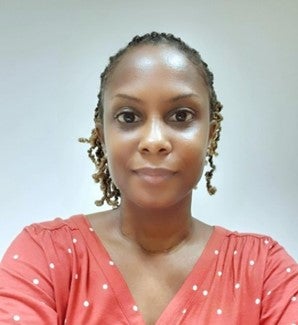 Ms. Linda Heriveaux is a career professional in Administration and Human Resources Management, with a Master's degree in Modern Management (Administration, Finance, Marketing, and Human Resources) from Universidad Católica Danto Domingo (UCSD), a Master's degree in Public Administration (Pontificia Católica Madre y Maestra (PUCMM) and Ecole Nationale d'Administration (ENA) and a Master's degree in Human Resources and Knowledge Management in progress with Universidad Internacional Iberoamericana (UNINI) and Universidad Europea del Atlántico (UNEATLANTICO). She has over 10 years of experience in both the private and public sectors.
Ms. Heriveaux began her career as an administrative assistant at the Haitian Embassy in the Dominican Republic. In 2011, she joined Cemex Haiti as a Human Resources Manager, where she stayed for 8 years. She then spent 12 months as a consultant at the National Archives of Haiti. In August 2020, she joined the TIDE-HAÏTI project as a Human Resources Manager, where she is responsible for various activities such as drawing up personal development training plans for employees, coordinating performance appraisals, personnel administration, and advisory support for various projects.