Ms. Lauren Mathae, MPH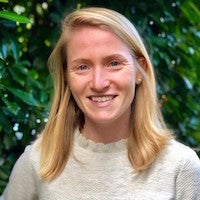 Ms. Lauren Mathae, MPH is a Senior Program Manager and Travel Manager for the Center for Global Health Practice and Impact at Georgetown University Medical Center.
Ms. Mathae previously worked at the Pan American Health Organization/World Health Organization as a consultant on the determinants of health for the Special Program on Sustainable Development and Health Equity, and later as a program officer in the Department of Communicable Diseases and Environmental Determinants of Health. From 2013 to 2015, she served as a Peace Corps Volunteer in the Dominican Republic, focusing on sexual and reproductive health education.
Ms. Mathae holds a Master of Public Health with a concentration in research in practice from the University of Virginia, where she also earned her Bachelor's degree in Anthropology and Latin American studies.