Ms. Kemisha Denny, MPH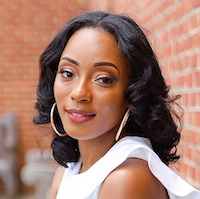 Ms. Kemisha Denny, MPH, is a Care Continuity Specialist for the Center for Global Health Practice and Impact at Georgetown University Medical Center. Prior to joining CGHPI, Kemisha worked at the Maryland Department of Health where she served as the HIV Care Engagement Coordinator. There she focused on Surveillance and Data to Care activities in order to provide linkage and care re-engagement to persons living with HIV who were identified as being out of care or were never linked to care. During this time, Kemisha also served as Global Technical Assistance Provider for NASTAD, on their East Africa and Caribbean teams. As a member of the East Africa team, she assisted with delivering training on Partner Services to outreach staff in the Kampala and Wakisu Districts of Uganda. As a member of the Caribbean team, Kemisha provided technical assistance in Jamaica to contribute to quality improvement of patient HIV care retention and treatment adherence, in order to support the attainment of viral suppression for people living with HIV who recently returned to care.  Prior to that, Kemisha worked as a Prevention Specialist in HIV/STI testing and education for the non-profit organization FAHASS.
Kemisha holds a Master's in Public Health from the University of New England and a Bachelor of Science in Health Promotion from George Mason University.