Ms. Dana Pierre-Saint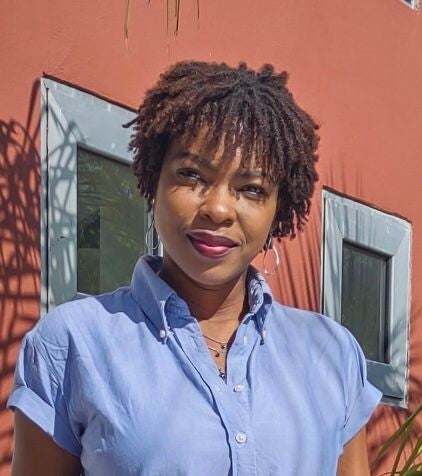 Ms. Dana Pierre-Saint is a Secretary for the TIDE Haiti program.
Ms. Pierre-Saint is trained as a Bilingual Secretary and began working in this field in 2019. In her first internship, she was an Assistant Executive Secretary with an international Christian organization  Ministère Tèt Kole nan Kris, where she was responsible for all the administrative procedures, translation, greeting visitors, and teaching Basic French to children. Hence her passion and choice to work in an organizational and international structure.
Ms. Pierre-Saint continued her career by moving into administration, which led to her hiring as Secretary for the TIDE Haiti program. Her main roles are to support the organization's professionals by carrying out various administrative tasks, assisting with the purchasing of supplies and materials, translation, and taking part in the office communication system.
Ms. Pierre-Saint is working towards her Bachelor's degree in Applied Foreign Languages with a major in International Business and plans to specialize in International Trade and Administration. Her goal is to contribute to the reinforcement of the commercial system in Haiti.