Mr. Ryan Neil, MS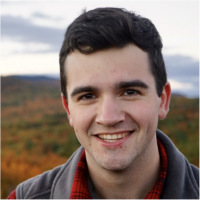 Mr. Ryan Neil, M.S. in Global Health, is the Senior Program Coordinator for the Center for Global Health Practice and Impact at Georgetown University Medical Center serving the country offices of Eswatini and Cameroon.
Mr. Neil previously served as a Graduate Assistant for CGHPI on their domestic HRSA project before being formally hired as a Senior Program Coordinator in 2022. Prior to his time with CGHPI, Ryan served as a COVID-19 Contact Tracer and Case Investigator for Partners in Health.
Mr. Neil holds a Master of Science in Global Health from Georgetown University and a Bachelor's degree in Global Health and Global Development from Mercer University.