Mr. Ralph Fedlin Sainval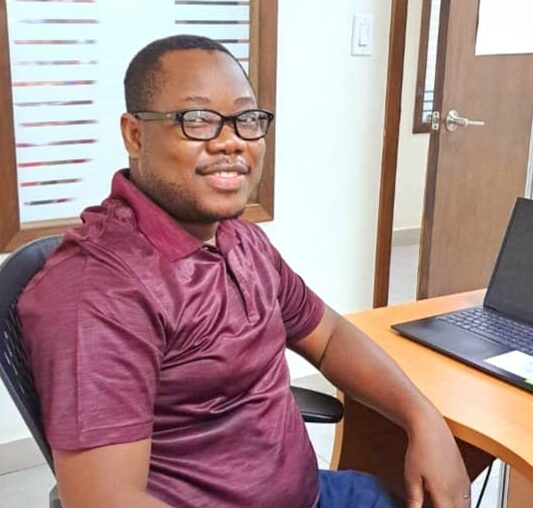 Mr. Sainval has more than 15 years in implementing public health programs in Haiti. Prior to his role for indigenous and international institutions, such as International Child Care, Catholic Medical Mission Board, and Chemonics-PSM, he was in charge of the pharmaceutical unit of Faith-Based hospitals. He was a key staff on supporting and facilitating ARV and OI drug distributions for all the PEPFAR institutions in Haiti for five years. He supports the set-up and institutionalization of functional Drug Therapeutic Committees within treatment facilities and other major networks. For more than 10 years, he led site pharmacy staff to develop and implement appropriate strategies to create a dependable health supply chain system for ARVs and related commodities to meet established demand.
Since joining TIDE Haiti's DSDM project, he has been able to help the sites collect, analyze and communicate information on drugs dispensed and other health products. He liaises with CHEMONICS-PSM, World Vision, and other supply mechanisms to ensure that distribution points and facilities in the assigned region receive HIV-related products at all times, without stock-outs, and that information on product use by health facilities is submitted regionally and centrally, in line with reporting requirements. He works closely with PSM, the Global Fund, DDPs, and health facilities to ensure the rationalization of HIV medicines. He receives, consolidates, and reconciles central supply chain requirements for DDPs, carries out demand analysis, and resolves drug forecasting issues. He also provides training, SOP development and supply chain component development for the DSDM project.
Currently, Mr. Sainval is developing the first national Dispensing Interface Platform (nDIP) that combines both PEPFAR and Global Health ARV and OI drugs in Haiti with SOLUTION SA for the Differentiated Service Delivery Model project.
Mr. Sainval has a diploma in Pharmaceutical Sciences from the School of Medicine and Pharmacy of the State University of Haiti.