Dr. Kgomotso Makhaola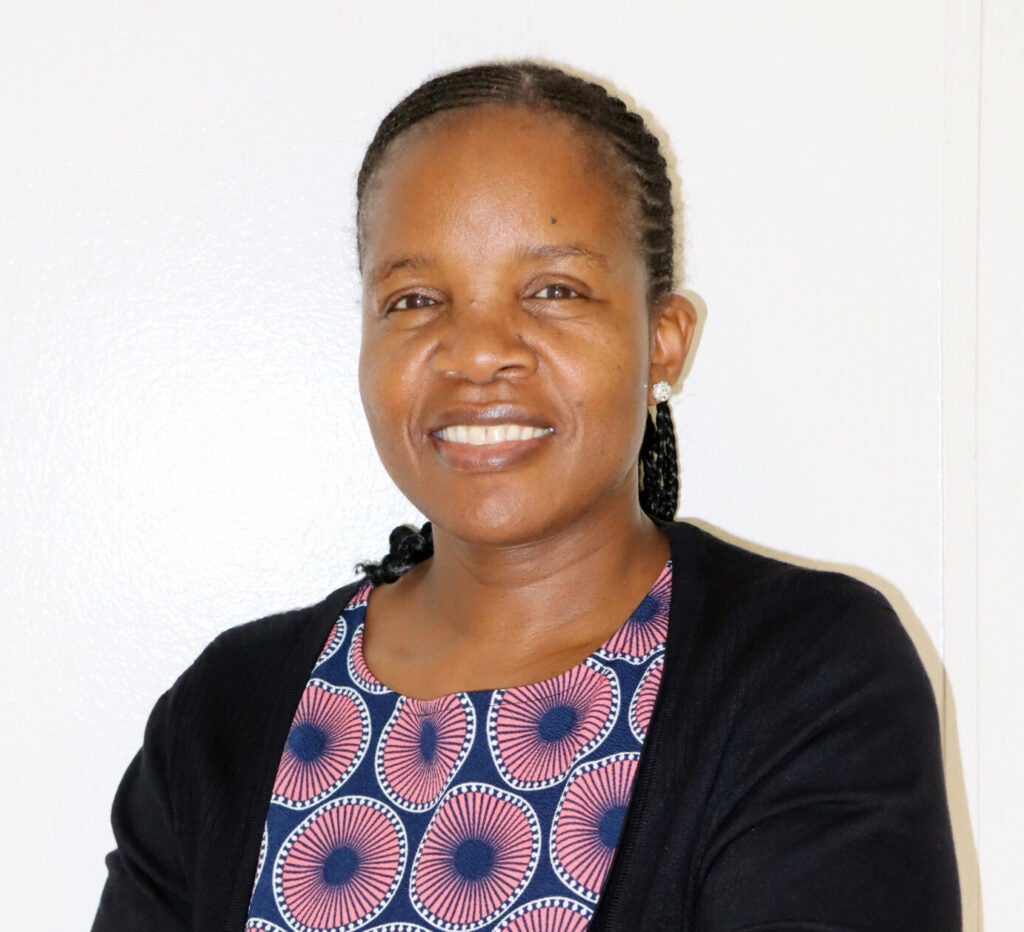 Dr. Kgomotso Makhaola is an accomplished Medical Laboratory Specialist (Molecular Biology and Virology) and a Project Management expert with over 20 years of laboratory experience ranging from research and teaching to technical aspects of laboratory medicine, management, and public health. She is the  Technical lead for the Botswana Project and serves as the Senior Technical Advisor for the Botswana National Public Health  Laboratory.
Before joining Georgetown University, Dr. Makhaola served as a Laboratory Technical Advisor for the U.S. Center for Disease Control and Prevention in Botswana. Throughout her career, she contributed immensely to the Botswana TB/HIV response program. As a Laboratory Technical Advisor, Dr. Makhaola mentored and coached government counterparts and PEPFAR implementing partners in designing and implementing interventions to strengthen the diagnostic network for better patient care. These interventions included the rollout of laboratory information systems for easy access to patient results, new testing technologies to improve access to services, and the development and implementation of quality management systems to provide quality healthcare. She provided technical assistance for HIV Drug resistance testing, strengthened TB diagnosis in the country by adapting and introducing new testing strategies, including GeneXpert MTB/Rif and TB-LAM, and supported accreditation of the National TB Reference Laboratory according to the ISO 15189:2012. She has participated in several implementation science research to aid evidence-based policies and strategies for Botswana's TB/HIV response. Dr. Makhaola has served at senior management level designing and implementing laboratory components of complex health projects that were USG funded, including the Botswana Combination Prevention Project, the rollout of rapid HIV testing, CD4, and HIV Viral load decentralization as part of strengthening the National Antiretroviral treatment program.
As a senior-level manager, Dr. Makhaola has participated in strategy development, served as a key liaison with donor and government stakeholders, negotiated partnerships, spearheaded program planning and implementation, supervised, and mentored project staff, and provided leadership in project monitoring, evaluation, and report writing. Through her diverse skills, Dr. Makhaola has also served in the WHO-led joint TB, ARV, CHBC, STI, and Hepatitis External Review for Botswana, where she was instrumental in adapting the laboratory assessment tools. In recent years Dr. Makhaola has worked with the Botswana National Public Health Laboratory in developing and implementing strategies that aided the laboratory in responding to the COVID-19 outbreak and preparedness for Polio and Mpox laboratory testing.
She holds a Doctor of Philosophy in Biology (Molecular Biology and Virology) from Botswana International University of Science and Technology; a Master of Science in Molecular Biology and Microbiology, from the University of Nebraska in Lincoln; a Master's degree in Project Management, from the University of Botswana; Bachelor of Science in Medical Technology, University of Central Arkansas. Dr. Makhaola is a Fulbright Foreign Scholar Alumni.