Dr. Ignace Gashongore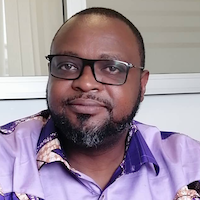 Dr. Ignace Gashongore is the Lead Resident Technical Advisor of the TIDE Cameroon program.  In this position, Dr. Gashongore is responsible for technical oversight of the program, and provides technical support for healthcare workers at the facility, district, and regional levels to improve the quality of HIV care and treatment services across the care continuum. 
Dr. Gashongore has more than 15 years working in the fields of HIV medicine and public health, with extensive experience in infectious disease case management.  Trained as a medical doctor, he launched his career as a Medical Officer and Clinical Care Specialist for the Ndola District Health Office in Zambia.  He then joined the University of Maryland Baltimore, where he served as the Care and Treatment Senior Medical Technical Advisor for the AIDS Relief project, and most recently as Chief of Party for nine years for the SMACHT and Z-CHECK projects in Southern and Lusaka provinces, both in Zambia.  While working on these projects, Dr. Gashongore played a critical role in supporting governments to strengthen health systems and effectively manage comprehensive HIV care and treatment programs. 
A graduate of the University of Zambia, Dr. Gashongore earned his Bachelor of Medicine and Bachelor of Surgery, Masters of Science in HIV Medicine, and Masters of Public Health in Health Policy and Management.