Dr. Deus Bazira, DrPH, MPH, MBA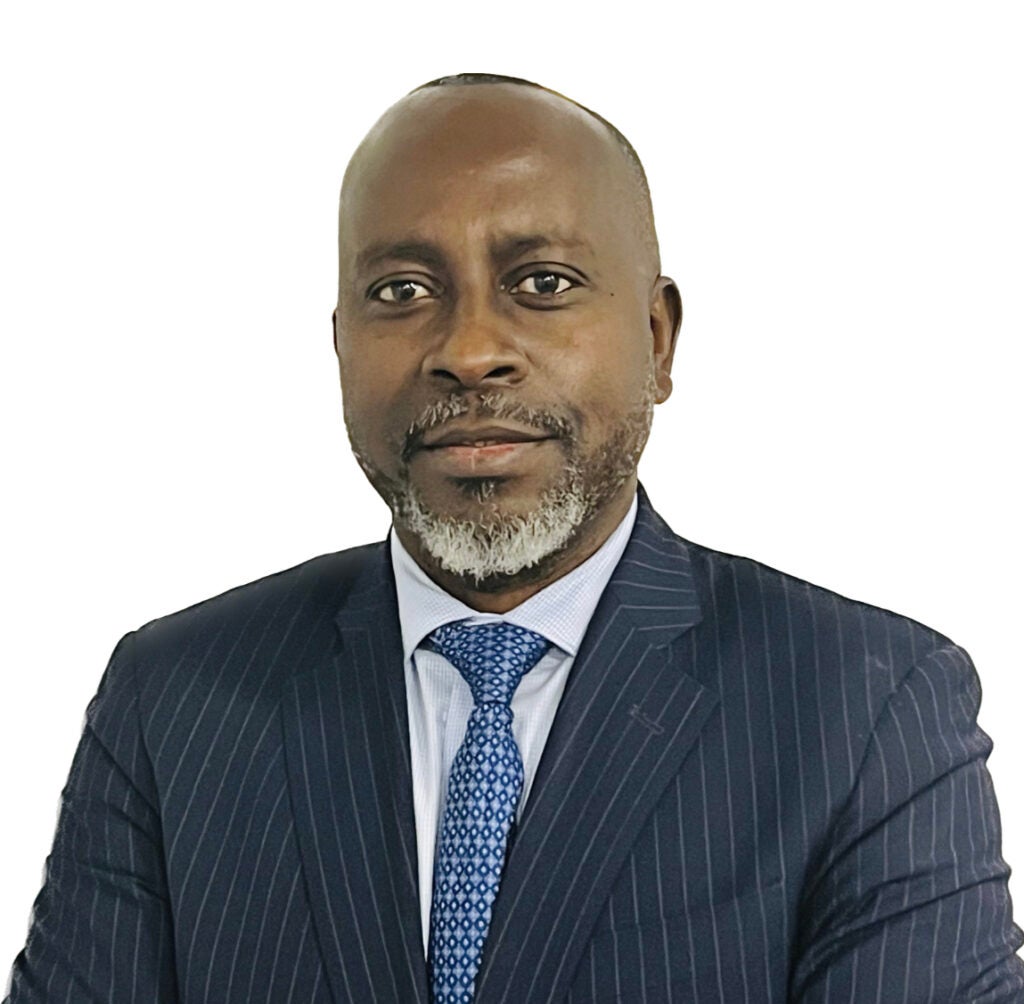 Dr. Deus Bazira, DrPH, MPH, MBA, is the Director of the Center for Global Health Practice and Impact, and Associate Professor of Medicine at Georgetown University Medical Center. He has more than 25 years of experience in global health and health systems strengthening with field working experience in more than 15 countries spanning health policy development, health sector regulation, public health programming, pharmaceutical policy, and market development, health financing focusing on health insurance markets and performance-based financing, patient-centered primary care systems development, health care improvement solutions, and implementation science research.
Dr. Bazira was most recently an Assistant Professor of Medicine and the founding Director of Center for International Health, Education, and Biosecurity (CIHEB) within the Institute of Human Virology at the University of Maryland School of Medicine. He oversaw strategy development, business development, center corporate development, partnership development, center program operations, and human capital development, and was responsible for program revenue generation, program growth, expansion, and diversification under the center. In this position, he employed more than 500 staff and faculty based at HQ and in the field in different countries. Dr. Bazira, while at the University of Maryland, led the rapid expansion of health programs working to control major global public health challenges including HIV/AIDS, health security, and TB, and in addition led health system strengthening efforts focusing on health workforce development, laboratory systems improvement, health service delivery, quality improvement, health informatics, and data analytics.
Earlier, Dr. Bazira worked as a Senior Lecturer in the Health Economics Unit within the School of Public Health and Family Medicine at the University of Cape Town, South Africa, where he was also Program Director of the premier Oliver Tambo Health Leadership & Management Fellowship Program. He has undertaken research on public-private mix issues in health, diffusion of health innovations, private health insurance, health financing under decentralized systems, pharmaceutical regulation, implementation of patient-centered medical homes, and hospital governance and efficiency. His current research and focus include: modeling care delivery to optimize health outcomes – effectiveness and quality, cost, and efficiency, patient and provider experiences; novel approaches to improve country capacity and preparedness to detect, prevent, and respond to major disease outbreaks and pandemics, and; improving uptake of programmatic and research data and evidence to improve public health policy and practice. In addition to leading several education, research, and institutional strengthening programs, Dr. Bazira has also led the implementation of point-of-care technologies to improve HIV, TB, and related diseases diagnosis and patient care monitoring, modeling health care delivery to achieve patient-centeredness, health policy and strategic planning for Ministries of Health, pharmaceutical sector regulation, and innovative health care financing. He has been a principal investigator on several programs covering HIV services delivery, technical assistance to improve the quality of public health interventions, strengthening epidemiological surveillance information systems, targeted HIV community testing interventions, and strengthening in-service training initiatives in Kenya, Nigeria, Botswana, and Tanzania. He has consulted widely for governments and industry in several African countries, India, and China.
Dr. Bazira received a doctoral degree in public health from the Department of Health Policy and Management, Gillings Global School of Public Health at the University of North Carolina at Chapel Hill in 2015. He was a recipient with distinction of the Arthur B. Holzworth Endowed Scholarship in Health Leadership in 2013. In addition, he holds a Master of Public Health in Health Economics from the University of Cape Town, South Africa, a Master of Business Administration in Corporate Strategy, and a Bachelor of Pharmacy degree with honors, both from Makerere University, Uganda, and a post-MBA Executive Diploma with distinction in strategic project management from Maastricht School of Management, Maastricht, Netherlands.