CGHPI Congratulates Dr. Sylvia Ojoo on Appointment to Kenya National AIDS Control Council Board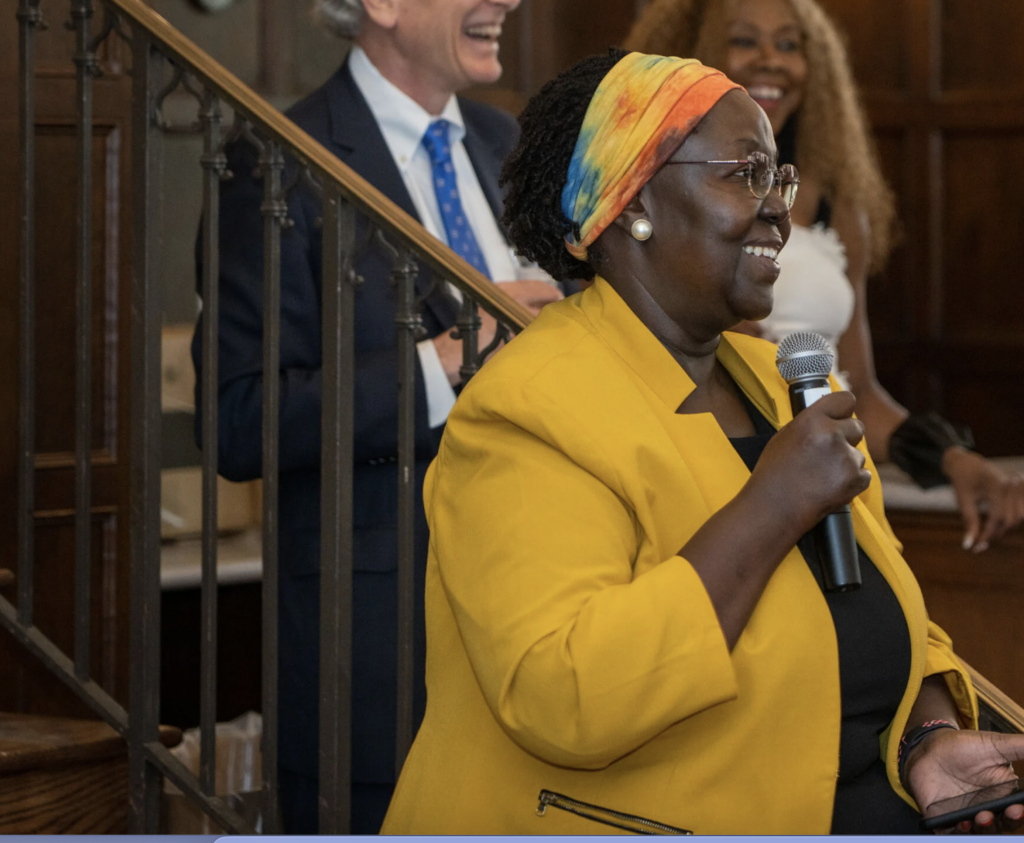 (July 28, 2022) – The Center of Global Health Practice and Impact (CGHPI) congratulates Dr. Sylvia Ojoo on her appointment to Kenya National AIDS Control Council Board.
Dr. Sylvia Ojoo has been appointed by the Cabinet Secretary for Health to the board of the Kenya National AIDS Control Council (NACC) from July 28, 2022, for a period of three years. The NACC is charged with leading, mobilizing resources for, and coordinating the implementation of the HIV response in Kenya. The NACC Board is responsible for providing policy and strategic directions and oversight of financial prudence and accountability for this response.
Kenya has an estimated HIV prevalence of 4% and 1.4 million people living with HIV and has been largely successful in its response to the pandemic, with almost 80% of all PLHIV on life-prolonging antiretroviral treatment (ART) and both HIV incidence and mortality decreasing sharply. As an infectious diseases physician, Dr. Ojoo was privileged to be a part of this response, providing technical leadership for the Ministry of Health of Kenya in the critical foundational period of ART services development and scale up between 2004-2006, helping establish systems that have stood the test of time, evolved and expanded to successfully accommodate patients on ART. Dr. Ojoo comes to the NACC Board at a time when the country needs to achieve and sustain HIV epidemic control, during a period of unprecedented global instability.