Mr. Steve Kretschmer, MBA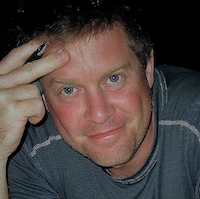 Steve Kretschmer, MBA, is the Human-centered Design Team Lead for the Center for Global Health Practice and Impact. In this role, Steve facilitates the Center's work in helping countries transform how they go about reaching their goals through better understanding of the needs, wants and aspirations of their people.
Steve is also the founder and Executive Director of DesireLine, a consultancy designed to influence and evolve the Development sector to realize transformational impact in improving the health and wellbeing of the world's most vulnerable populations through deep understanding of who they are and what they need and want by treating them as 'customers', rather than as beneficiaries.
In these roles, Steve networks, leads and integrates the approaches of multidisciplinary teams representing expertise in behavioral, social and data sciences, and human-centered design. A key function of its work is adapting successful use of these disciplines from the commercial sector to effectively addressing development challenges, more sustainably.
Steve's experience is originally grounded in 20+ years of commercial healthcare market research work consulting pharmaceutical, biotech and device companies on understanding their patient markets, and provider and payor stakeholders to optimize prescribing, uptake, use, adherence and formulary coverage for their products. Over the past 7 years, Steve has leveraged this experience to support governments, donors and implementers to evolve their thinking and methods to realize greater impact, and through more sustainable approaches.
Education
· MBA, The Pennsylvania State University, Marketing and Organizational Development
· BA, Thomas Aquinas College, Philosophy