Dr. Stephen Hobokela MD, MSc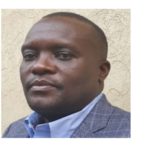 Dr. Stephen Hobokela, MD, MSc, is the Health Services Outcomes Improvement Advisor and Country Team Lead for the Georgetown University Center for Global Health Practice and Impact in Tanzania. For the past 14 years he has provided technical leadership in health programs quality and performance improvement, as well as management of HIV/AIDS projects in Tanzania.
During this period, Dr. Hobokela has worked closely with the Tanzania Ministry of Health Community Development, Gender, Elderly, and Children (MOHCDGEC), the President's Office – Regional Administration and Local Government (PO-RALG), and all HIV/AIDS and MNCH Implementing Partners as a technical lead in designing Continuous Quality Improvement (CQI) national policies, guidelines, Standard Operating Procedures (SOP), training manuals, Monitoring and Evaluation (M&E) and job aids for various programmatic areas including HIV/AIDS (Care & Treatment, PMTCT, HBC/CBHS, OVC and VMMC), Maternal Newborn and Child Health (MNCH), Malaria, and Tuberculosis. He spearheaded the implementation of CQI and data management interventions in health facilities and community-based programs across the country and building the capacity of Regional and Council Health Management teams (RHMTs) and (CHMTs), and HIV/AIDS implementing partners to enable them oversee (CQI) programs and use data for decision-making in their intervention regions and districts.
Dr. Hobokela undertook the Improvement Advisor Professional Development Program (IAPDP) at the Institute of Healthcare Improvement (IHI), USA in 2010 where he majored in building organizational improvement capability and innovation for healthcare organizations. In 2007 he received a Masters of Science (MSc) degree in Public Health from the London School of Hygiene and Tropical Medicine, United Kingdom where he majored in Epidemiology, Biostatistics, and Infectious Diseases Control, including HIV/AIDS. Dr. Hobokela holds a Doctor of Medicine (MD) from the University of Dar es Salaam, Tanzania awarded in 2001.