Center for Integrated Health Program (CIHP) PEARL Project
Background:
Since project start in October 2019, GU has completed EMR migration and information exchange in 34 CIHP treatment centers in Lagos. A migration utility that aided the migration of historical patient data from the previous legacy databases of File maker PRO and CISPRO, to the adopted OpenMRS, was developed and deployed.  The new EMR setup also included the deployment of a biometric plugin that integrates with the OpenMRS EMR and create a unique Identifier for each patient. A facility level assessment for IT infrastructure was done to ensure that suitable and appropriate hardware is procured and properly configured for data management. By ending of February 2020, about 40,000 active patient's data were completely migrated each with multiple encounters starting from their first enrollment into care.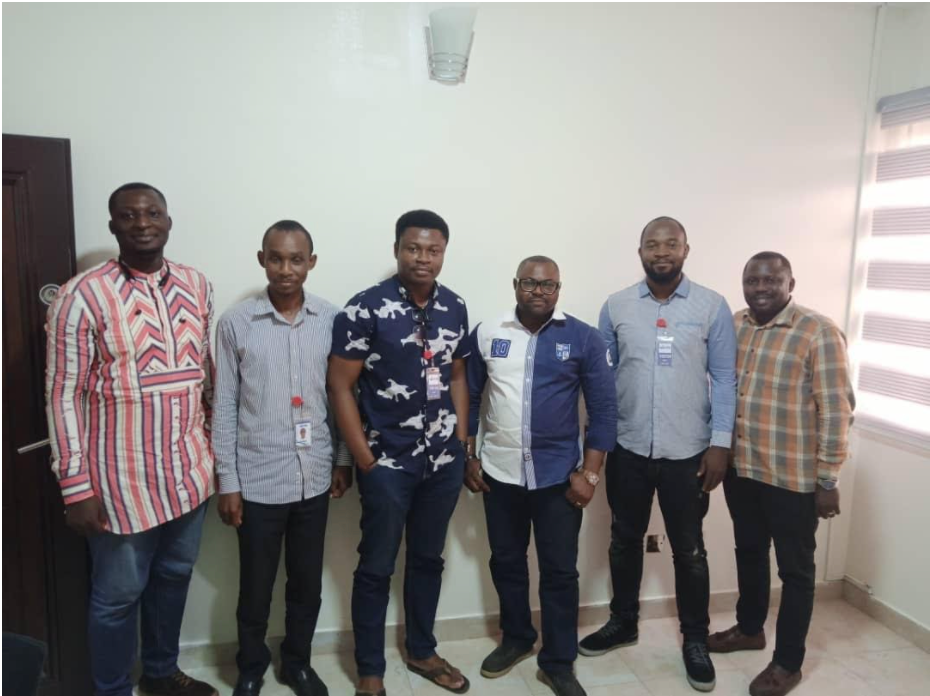 Purpose:
The platform developed for the PEARL project is expected to lead to achievement of key results as part of the HIV surge response which include (1) Improve clinical decision support – creates knowledge and informational support strategically placed at vulnerable decision points, allowing staff to consider safety, options for care, and education prior to proceeding with care decisions (2) Enable quality and safety health care practices – Inbuilt workflows, Alerts, Data sharing for decision making (3) Personalization of Care – Using data to create algorithms can be used to sort it in order to determine what is wrong and what care should be offered (4) Improved Patient and Project Outcomes (5) Shared Knowledge and learning – Because medicine is a practice, health care providers are easily learning more within a collaborative environment to hone their skills (6) Increased Coordination and operational efficiency – With care implemented in many areas (hospitals, labs, community testing, PMVs etc.), and (7) Savings – Cost, time and human resource needed to implement all project requirements
Deliverables:
A mobile version of the NMRS was developed and deployed to facilitate various data management components of the surge program, specifically, to community testing effort. GU conducted initial requirement gathering sessions with CIHP and CDC SI team and the resulting requirement specification was used to develop the mobile NMRS application. The mobile NMRS application developed is based on the official OpenMRS mobile application but uses the same concept and forms definitions as those of the NMRS implementation. Initial version included all forms available on the NMRS. The NMRS mobile incorporates key features such as the offline data capture capability and geo tagging of data.
A first pilot was done in Mushin General hospital, KP OSS Mushin and KP OSS Eti-Osa, Lekki in Lagos state with multiple demo sessions conducted with both CIHP SI/HI and CDC in attendance. A final version that met the feature requirements of all parties was finalized and deployed to all KP sites and other selected facilities.
A second phase Pilot testing of the NMRS mobile app was conducted in CIHP facilities in Kogi and Gombe state. Deployment, training, and support were made over the remote connection. The pilot involved field usage capturing live data from patients in the field.
As at March 2021, all CDC supported IP have adopted to use the NMRS mobile application as developed GU for their own use. The team provided user manual documentation, product paper description, initial training in form of TOT for the partners contact persons and continues to provide customization and code contribution to the community GitHub account to meet the program needs of other partners.
To improve Surge monitoring a dashboard was developed to monitor the field activities while utilizing the NMRS mobile application in the surge activity. The indicators for monitoring was as advised by the CIHP SI team. The surge developed dashboard was reviewed and approved by the CIHP HI/SI/CQI and leadership team. The dashboard includes HTS, linkage and treatment indictors, spot map showing location of testing and high yield, audit trail of user activities and last actions.
Geography of Work:
Lagos, Nigeria
Key Personnel:
Arinze Collins Eze: Health Informatics and Data Advisor
Emeka Christian Madubuko: Health Informatics and Data Advisor